Follow These Home Inspection Preparation Tips For An Easy Home Inspection
If you're a buyer, there's not much you can do to prepare for a home inspection. However, if you are a seller, you'll want to be sure to adequately prepare to have prospective buyers and their professional home inspectors examining your home. It's a good idea to prepare by having a pre listing inspection performed to address any major issues they could come up. However, following some key home inspection preparation tips can help make the selling process go smoothly.
During a home inspection, the inspector will be performing a non-invasive visual examination of your home. This means they will not be looking inside walls, pulling up any flooring or looking inside pipes. They will, however, need full access to your home. The best way to prepare for a home inspection if your are the seller is to give access where it is needed.
What Are The Best Home Inspection Preparation Tips?
Leave The Utilities Turned On
Even if you have to vacate the home while it is on the market, you will need to leave the utilities on for any home inspections that take place. Since a home inspector will be reviewing electrical panels, plumbing functionality, the HVAC system and appliances, they will need to have the availability of the utilities to accommodate the inspections for these items. If the utilities are not on, then the inspection can't be completed.
If you are getting a four point inspection for insurance reasons, three of the four points rely on having the utilities on: HVAC, plumbing and electrical systems. Since these types of inspections are required by the insurance companies, you won't be able to opt out of leaving the utilities off.
Walk Around The Home And Make Sure Everything Is Working Properly
A home inspection requires a lot of specialized knowledge, state certification, InterNACHI certification and education. There are still some things you, as the homeowner, can do to prepare for a home inspection. Below is a good do it yourself home inspection checklist to go through before the actual home inspection takes place.
Test the garage doors
Eliminate any pest infestations
Check and replace any burned out lightbulbs
Test smoke detectors
Flush toilets and run faucets to check for leaks
Clean out gutters
Clean up any debris from the roof and clean out the downspouts
Unclog any drains
Test all light switches and ceiling fans
Check all the windows to make sure they open, close and lock properly
By addressing these items before a home inspection takes place, they won't end up on an inspection report, which could leave prospective buyers with a bad impression.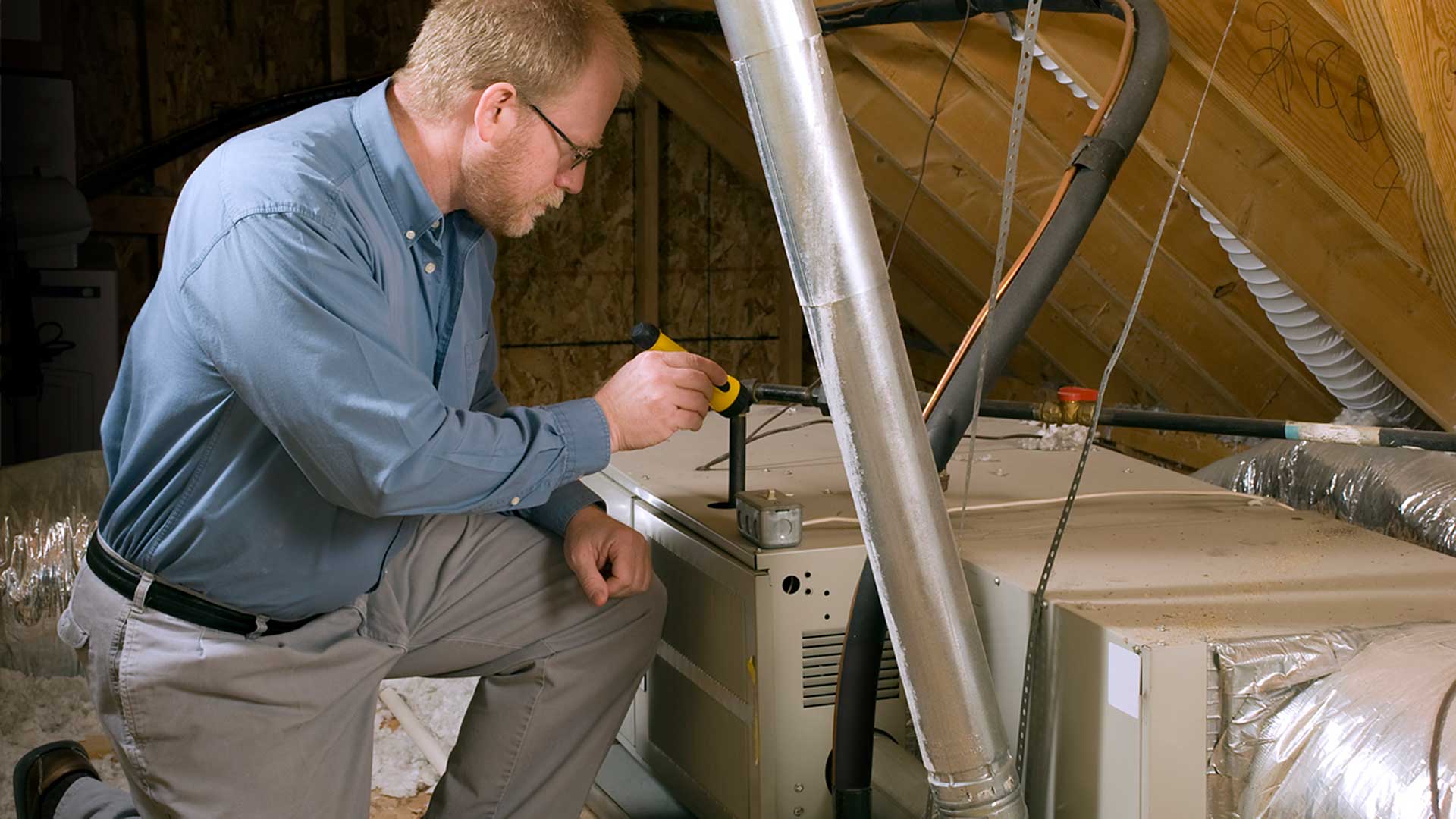 One of the simplest home inspection preparation tips is to simply make it easy for the home inspector to get around the home. If there are moving boxes, large furniture items or fragile items in their way, the inspector may not be able to perform their job. A home inspector is not allowed to move items inside a home. So, if there are boxes blocking access to the water heater, for example, they will note it on the report as a "limitations to the inspection" and that item was not inspected at the house. So, be sure to have any large items out of the way in order for the inspection to be completed.
We all love our furry friends. However, pets of any kind can be problematic during an inspection. A home inspector will need to open and close doors. they will be going in and out the house and can't be responsible for any pets that escape outside when they shouldn't. Instead, we suggest bringing them to a friend's home for the day or a pet day care. Locking your pet in another room is unfortunately, not a good solution. The inspector won't be able to inspect that area of the home and will list it as another "limitation of the inspection" on the report.
Be Sure To Leave Before The Inspector Arrives
If you are the seller requesting the inspection, then being at home is fine. For all other inspections though, it is recommended to leave and be out of the way. Since home inspections generally take about 2 to 3 hours, you can make plans to go to work, run errands or go to a coffee shop for a bit while the inspection is happening.
Let The Inspector Do Their Job
If you do happen to be home during the inspection, we suggest that you let the inspector work. Don't follow them around providing commentary on the house. This will only prolong the inspection and distract the inspector. It may be a good idea to be available should an item need to be moved out of the way.
In Conclusion, Call Solid Rock Inspections Group Today
Knowing how to prepare for an inspection can not only make the inspection process go easy, it can make the process of selling your home go smoothly as well. By making the home inspector's job easy, you are exhibiting your confidence in your home and a willingness to address any issues if they are discovered. Whether you are buying or selling a home, having a qualified professional home inspection is very important. Solid Rock Inspections Group prides itself on providing the most detailed reporting in the Tampa Bay area along with outstanding customer service. Call us today at (727) 386-8627 for a 4 point inspection, wind mitigation inspection or any other inspection services you may need. You can also contact us on our website here. We look forward to serving you.