What To Expect During An Inspection Of A Commercial Property In Tampa Bay
We have been hearing a lot about residential real estate in the news lately. However, did you know the commercial real estate market in Florida is one of the most active in the country? The top commercial property sales in Florida totaled over $820 billion. Investors are still able to take advantage of low interest rates and major corporations such as Amazon are very active in Florida, making it a great time to invest in commercial real estate. When considering investing in commercial real estate, it is critical to be sure to make the investment in a commercial real estate inspection, so you know without a doubt what your investment is getting you.
What Are The Benefits Of Getting A Commercial Real Estate Inspection In Florida?
Imagine you just paid a six figure sum for a down payment on a commercial property and within the first few months a roof leak occurs and causes an enormous amount of water damage to the building and any business occupying that space. A qualified commercial inspection company can help you avoid a disaster like this.
The most important benefit of a property inspection is identifying and understanding potential issues with the building. It is very rare to find a building that is free of problems. Our trained inspectors can help identify the scope of the problems that may exist and what you can do to repair them.
Certified building inspectors are trained to look for things the normal individual would never notice. This includes checking the structural integrity of the property or plumbing issues to name a couple.
With a commercial property inspection report in your hand, you can use the information during the negotiation of any contracts. Be aware that the seller is under no obligation to actually repair any issues discovered during the inspection. At that point, you may choose to walk away from the sale or work to negotiate a lower selling price on the property to compensate for the repairs.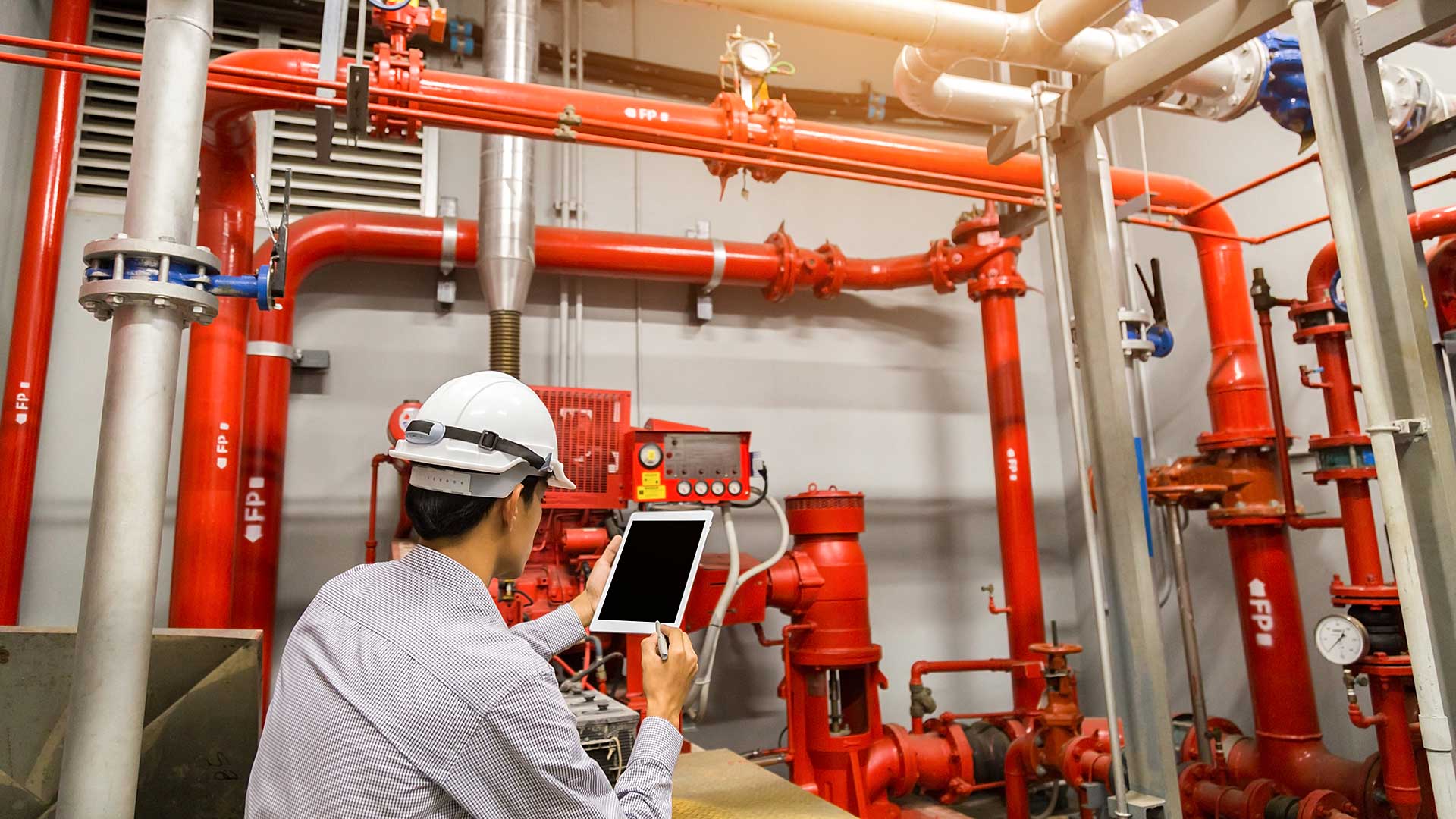 Be Sure To Use A Certified Pro For Your Business Property Inspection
Most investors are interested in how detailed a commercial inspection can get. They all want to know what teh inspector is going to be looking for when checking a building. Just like with a residential home inspection, a qualified inspector is going to take a look at the exterior and interior of each building they inspect, along with any major systems such as expensive HVAC systems and plumbing.
The building's structure in the top priority of a commercial inspector. We inspect the roof and foundation. In many cases, ensuring structural integrity requires us to access hidden areas of the property such as crawl spaces and attics. The purpose is to check for cracks, leaks or possibly evidence of a pest infestation.
Some items that may be inspected include:
Building structure
Plumbing
Hazardous materials
Electrical
Foundation problems
Insulation
HVAC
Possible environmental contamination
Fire safety issues
ADA compliance
In addition to the building itself, our inspectors will inspect other areas that are relevant to business operations such as parking lots, garages and landscaping concerns.
Most residential property inspections can be wrapped up after a couple hours. However, given the size of many commercial buildings, property inspections for commercial real estate can go well beyond that and may stretch over a couple days.
Call Solid Rock Inspections Group For Your Business Property Inspections
When buying a business that comes with physical property, getting an expert commercial real estate inspection is key to getting your business and investment running smooth from the start. A commercial inspection report provides you with everything you need to know about your new building.
At Solid Rock Inspections Group, our certified commercial inspectors can help discover major issues that may save you thousands in repairs. Our detailed reporting can also help serve as leverage when walking into commercial contract negotiations.
Call us for your next commercial property inspection at (727) 386-8627 or contact us on our website here. Commercial real estate is a serious investment and we can help make sure you get the best return on that investment.