If you're buying a home, getting an inspection is an important step as a potential home buyer. A certified home inspector will give you objective opinion of the value of your soon-to-be investment.
Many first-time home buyers do not fully comprehend what is involved in a home inspection. Here we'll go over the entire process starting with a handy home inspection checklist.
Roof Inspection
What causes more damage to single family homes in the US than anything else? Water…All water related damage accounts for nearly 30% of all total insurance claims. With a Solid Rock home inspection, we will visually inspect your home's roof covering for existing or the presence of past water intrusions into your home. Our reports will also give you an idea of the relative condition of the roof covering, vent boots and other penetrations that could cause problems.
» Click here for more information about our roof certifications in Tampa Bay.
Below is a short list of some of the elements we check when inspecting a residential roof:
Type/Style
Roof
Gutters
Downspouts
Flashing and Trim
Exterior Home Inspection: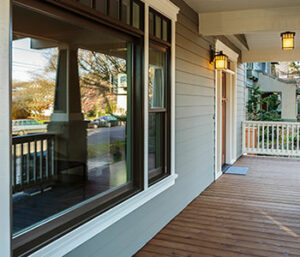 Your home's exterior protects you and everything within your house. A Solid Rock professional home inspection ensures that all the exterior structures are in good shape and able to keep out inclement weather. Defects and hazards hidden from a quick look are revealed to protect the safety and longevity of your structure.
Below is a short list of some of the elements we check when inspecting exterior structures:
Siding
Trim and Flashing
Exterior Doors
Windows
Driveways, Walkways, & Front Porches
Decks, Balconies, & Patios
Vegetation, Grading, Drainage & Retaining Walls
Fence
Hose Bib
Shed/Outbuilding
Structural Inspection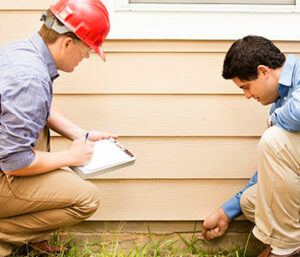 In Florida even though we have fairly consistent terrain, many homes are still built using a variety of different foundation styles and building materials. Construction materials such as, Insulated Concrete Forms (ICF), Concrete Masonry Unit (Block), Superior Walls, Cast In Place Concrete, we see it all. When performing your home inspection, our home inspectors will identify any areas of concern. A home is only as good as its foundation, Let Solid Rock Home Inspections help determine if your home's foundation lives up to its reputation.
Foundation
Basements & Crawlspaces
Floor Structure
Wall Structure
Roofing/Attic Structure
Electrical Systems Inspection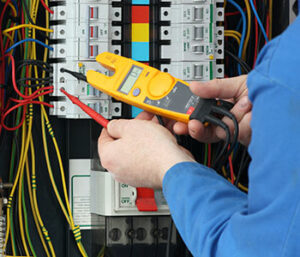 Every year Fire Departments in the USA respond to over 47,000 home fires caused by electrical failures. At Solid Rock Home Inspection, we are trained to locate these potential risks and make recommendations for repairing these potential safety hazards. As a standard of practice, we will inspect the service entrance, service conductors, circuit breaker box wiring, electrical outlets, switches and attached appliances. You can rest assured that your next home's electrical system will be functioning as intended.
Below is a short list of some of the elements we check when inspecting a home's electrical system:
Service Entrance Conductors and Meter
Main & Subpanels
Branch Wiring Circuits, Breakers & Fuses
Outlets, Switches, Fixtures & Junction Boxes
GFCI & AFCI
Smoke Detectors
Carbon Monoxide Detectors
Heating and Cooling Systems Check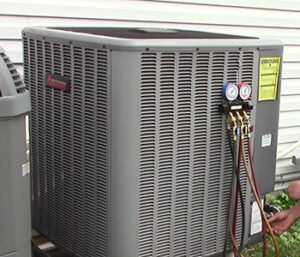 As part of a Solid Rock home inspection we will operate the Heating Ventilation and Air Conditioning systems (HVAC). We will make sure that the HVAC system is heating and cooling to within the manufacturer's specifications.
There are certain conditions that may exist during the home inspection that may prevent the testing of either the heating or cooling system. Such limitations could include, but may not be exclusive to, lack gas, unsafe venting, damaged equipment, etc. A well tuned HVAC system will operate longer and for less money.
Below is a short list of some of the elements we check when inspecting a home's HVAC systems
Heating Equipment
Distribution Systems
Ducting
Fireplace, Stove
Chimney, Vents and Flues
Cooling Equipment
Insulation and Ventilation Check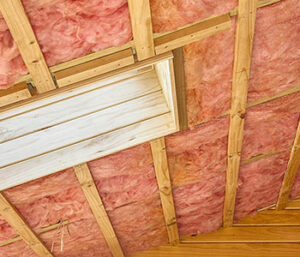 The attic is one of the largest sources of potential energy loss and often one of the most neglected areas when it comes to insulation. The good news is that with a proper inspection and correction of problem areas, there will be immediate paybacks.
Here in Florida, attic insulation plays a key role during the summer. Under insulated attics can get unbearably hot during the summer months, even reaching as high as 150 degrees. This heat warms the entire structure of your home making the air conditioner work harder, increasing your energy bill and increasing wear on your air conditioner.
Solid Rock Home Inspections will ensure your new home has the right amount of insulation so you don't pay through roof later.
Some areas we check include the following:
Attic Insulation
Wall Insulation
Floor Insulation
Ventilation
Exhaust Systems
Radon System
Plumbing Systems
One of the most critical points of an inspection is the condition of a home's plumbing systems. Some plumbing issues may be obvious, while others may not. Solid Rock home inspectors have been trained to find both. While you may be aware of obvious problems such as a clogged toilet, other serious plumbing issues, such as illegal pipes, may not even be on your radar and could result not only in plumbing violations but also make or break the sale of a home..
Plumbing areas we check include the following:
Water Shut-off Device
Drain, Waste, & Vent Systems
Water Supply, Distribution Systems
Sinks
Tub / Shower
Water Heater
While not part of our normal home inspection, a sewer line inspection is highly recommended before you buy a new home, especially if the home is over 20 years old.
Interior Structures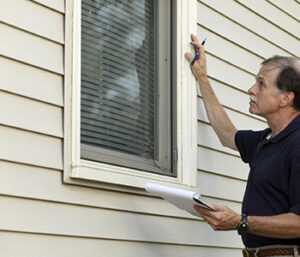 Solid Rock home inspectors examine several aspects of a home's interior. Walls, ceilings and floors should be inspected for any evidence of water damage, Chinese drywall or structural indicators. Steps, stairways and railings must be inspected as well as doors, windows, handrails and guardrails. Countertops and cabinets should be inspected as well as appliances such as cooktops, ovens, dishwashers, food waste disposers and range vents, according to CREIA standards of practice. Inspectors also look for the presence or absence of smoke alarms in the home.
Interior structure areas we check include the following:
Doors
Windows
Floors
Walls
Ceilings
Countertops
Cabinets
Garage Inspections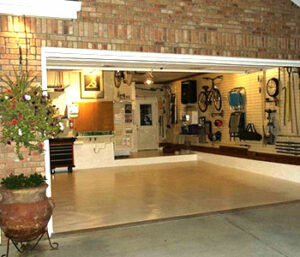 When most people think about their home inspection, the garage isn't one of the first things that come to mind. However, the garage is an integral part of a home inspection. It can give clues as to what might be going on in other parts of the house.
Here are some items that Solid Rock typically inspects in a garage:
Garage Door
Garage Door Opener
Bollard
Occupant Door (From garage to inside of home)
Attic
Floor
Walls
Ceiling
Appliance Operation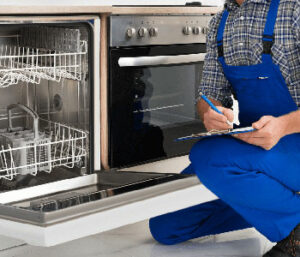 You've just moved into your new home. You unpack your dishes and place them in the dishwasher to help knock the dust off them. You go on about your chores and do not notice the water starting to come out of the cabinet under your sink. What to do now?
During your home inspection, our home inspectors will test for the proper operation of all appliances and include it in our digital HomeGauge Report so you can avoid future surprises.
Appliances tests performed by Solid Rock Home Inspections:
Refrigerator
Range/Oven/Cooktop
Dishwasher
Built-in Microwave
Garbage Disposal
Washing Machine
Dryer
» Download the Solid Rock Home Inspection Checklist
Depending on the type of home you're in and where you live, your inspection may differ from the generic checklist above. You may also choose to opt for additional services like mold, lead, asbestos, sewer, and radon testing.
A Solid Rock home inspector is hired to do a total overview of a house. Home inspections are done to validate the value of a home and bring to light any potential issues prior to purchase. It's important to hire a certified home inspector because the real condition of a home is not always apparent to the untrained eye. Even if a home looks like it's in perfect condition, there very well could be some serious structural issues.
Buying a home is probably the biggest investment that you will make and getting a home inspection gives you the chance to avoid problems down the road. The buying process is stressful enough. So, you don't want to have to worry about problems with the house. Getting a home inspection will ease your mind knowing that you're making a good investment.
---
Schedule an appointment with us by clicking the button below and we'll get back to you as soon as possible!