Extending The Life Of Home Appliances Can Be An Important Detail To Pass A Home Inspection
From cooking to laundry, your appliances help make life easier. Each one can cost several hundred or even thousands of dollars and should last you approximately 8 to 12 years. Learning how to care for these important pieces of equipment can help you extend the life of home appliances well beyond their standard expiration date.
If you love cooking, then you know that your oven and stove can get dirty very quickly. The most important part of ensuring that cooking equipment remains in optimal operating condition is keeping it clean. Not only does built up food particles and grease have the potential to cause fires, it only hinders the performance of the oven. Cleaning the stove and the oven is much easier to do when spills happen in stead of waiting. For caked on debris, consider using the ovens self cleaning mode and clean the range with a degreaser or glass cook top stove cleaner.
The dishwasher provides the ultimate in convenience by making clean up after meals simple and easy. Contrary to popular belief, they can also save you up to 100 gallons of water each week. Many quality dishwashers can cost over $1,000, so you will want yours to work as long as possible. Keeping your dishwasher in top notch condition is simple. Don't put dishes with large chunks of food still on them in the dishwasher. Instead be sure to scrape them down to avoid particles getting stuck in the mechanism. Check the spray arms for any blockages and clean the filter about every 4 to 6 weeks in order to keep it running at its best. That's it!
If your refrigerator breaks down, you'll need to fix or replace it quickly in order to avoid all your food from spoiling. That probably makes it one of the most important appliances you have in the house. To avoid losing all your food, learn how to clean the coils using a a vacuum about every 6 months. Be sure to clean the floor under and around the refrigerator too since that is where dust build up happens. Next, wipe down the door gaskets to keep the seals in good shape. Lastly, don't pile items on top of the refrigerator as this can trap heat and cause the appliance to work harder.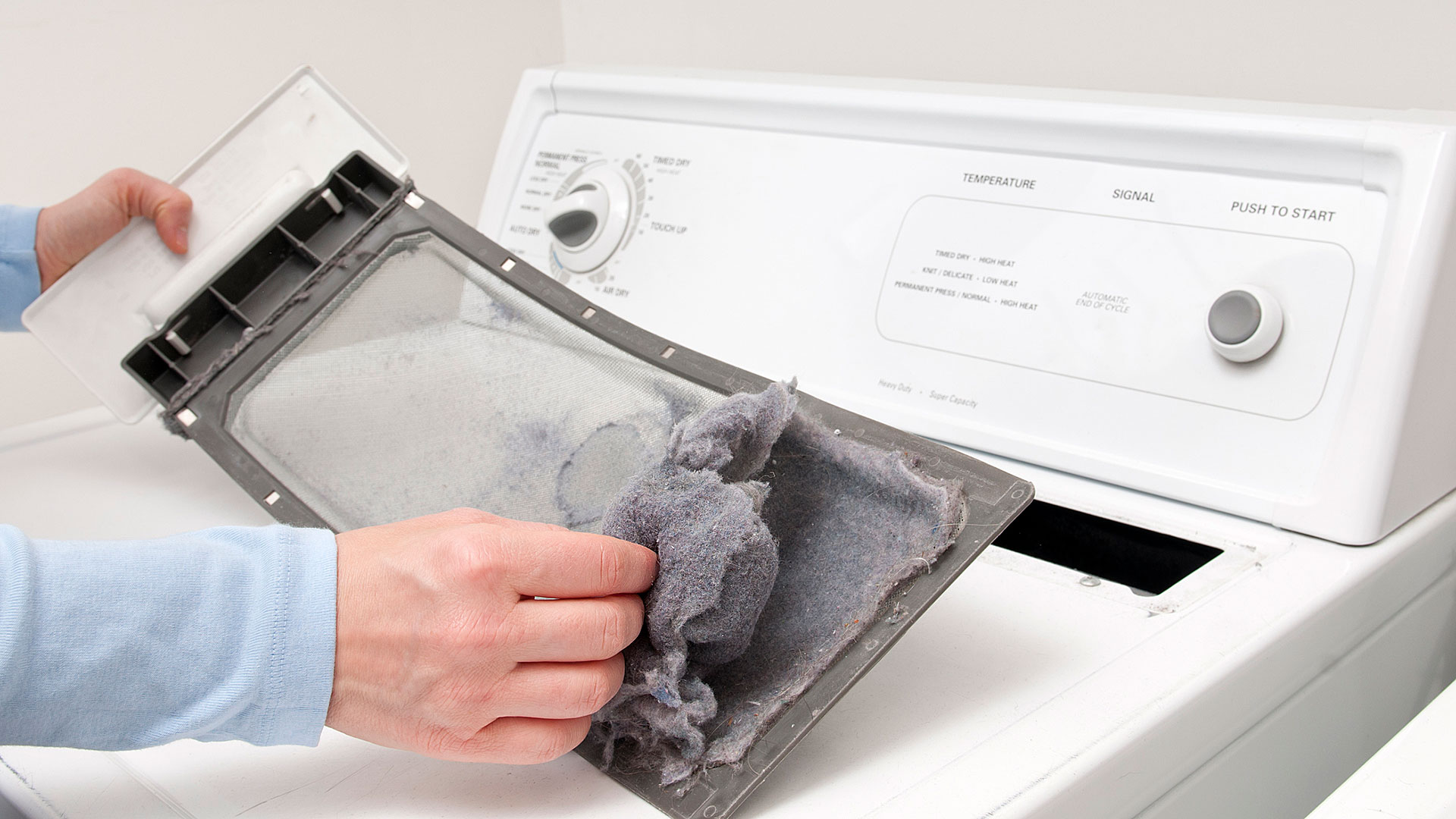 Lint build up in dryers is actually a common cause of many house fires. So, when it comes to extending the life of home appliances, lint management in your clothes dryer is a priority. Lint build up in both the lint trap and dryer vent have the potential to catch fire. So, both these places need to be cleaned regularly. A home owner should clean the lint trap after every use and clean the dryer vent about twice a year.
Extend The Life Of Home Appliances: Washing Machine
When it comes to keeping your washing machine in good shape, the process is pretty simple. Don't overload the machine. If you have to stuff your clothes in there, spread the laundry over multiple loads. Make sure to load clothes in evenly to avoid the drum from getting out of sync. Lastly, when you are not using it, leave the lid open. Keeping the lid closed can result in a breeding ground for bacteria and mildew, which can damage the washer's components.
Simple Cleaning And Maintenance Can Help Extend The Life Of Home Appliances
If the sale of your home is going to include the home's appliances, you 'll want to be sure they remain in excellent condition through regular cleaning and maintenance. When our inspectors perform a residential home inspection as part of the sale process, we will often check the condition of the appliances to ensure normal operating condition. Taking care of them will not only extend the life of home appliances, it will help you pass that part of the inspection without having to replace expensive equipment.
To schedule your next inspection or to schedule a pre listing inspection to ensure your appliances are in good shape, call Solid Rock Inspections Group today at (727) 386-8627 or contact us on our website here.