Here Is How To Avoid The Typical Mistakes Home Buyers Make Here In The Tampa Bay Area
Buying a new home can be an intimidating experience. No one wants to make a mistake with one of the largest purchases they will ever make. Learning what mistakes to avoid helps you get ahead of the game and  stride with confidence into the purchase of your new home. We have put together a list of the five most common mistakes home buyers make, so that you know what to avoid.
Avoid These Common Mistakes Home Buyers Make
Skipping The Home Inspections On The Construction Of A New Home
It is a common misconception by many buyers that there is nothing wrong with a home when it is a brand new construction. They feel a new home construction inspection is a waste of time and money. They would rather save a few hundred dollars and skip it. However, just because it is a new construction, does not mean everything is perfect with it. Many home buyers are notorious for skipping out on new home construction inspections and make the mistake that everything is up to code. However, some inspections of new homes can reveal hundreds of issues that need to be addressed. Because of this we not only recommend one inspection but two: one inspection in the middle before the walls go up and then a follow up inspection at completion. Unfortunately, you can't relay on your builder or contractor to ensure all work is done correctly. Having a third party inspection performed can give you ultimate peace of mind.
Not Showing Up For Your Own Inspection
Being present for the inspection is not a requirement and many buyers choose to opt out. While we don't recommend hovering over and micromanaging our inspection team, showing up towards the end of the inspection, allows you to review any issues found, ask questions and get recommendations on repairs. Written reports sent afterward can leave buyers confused and left with questions. However, being present to ask questions about the inspection checklist at the time of the inspection will allow for clarification and put you in a much better position of understanding later on. It's not always necessary for the real estate agent to be at the inspection, but sometimes they can ask questions on your behalf that may not be obvious to the buyer.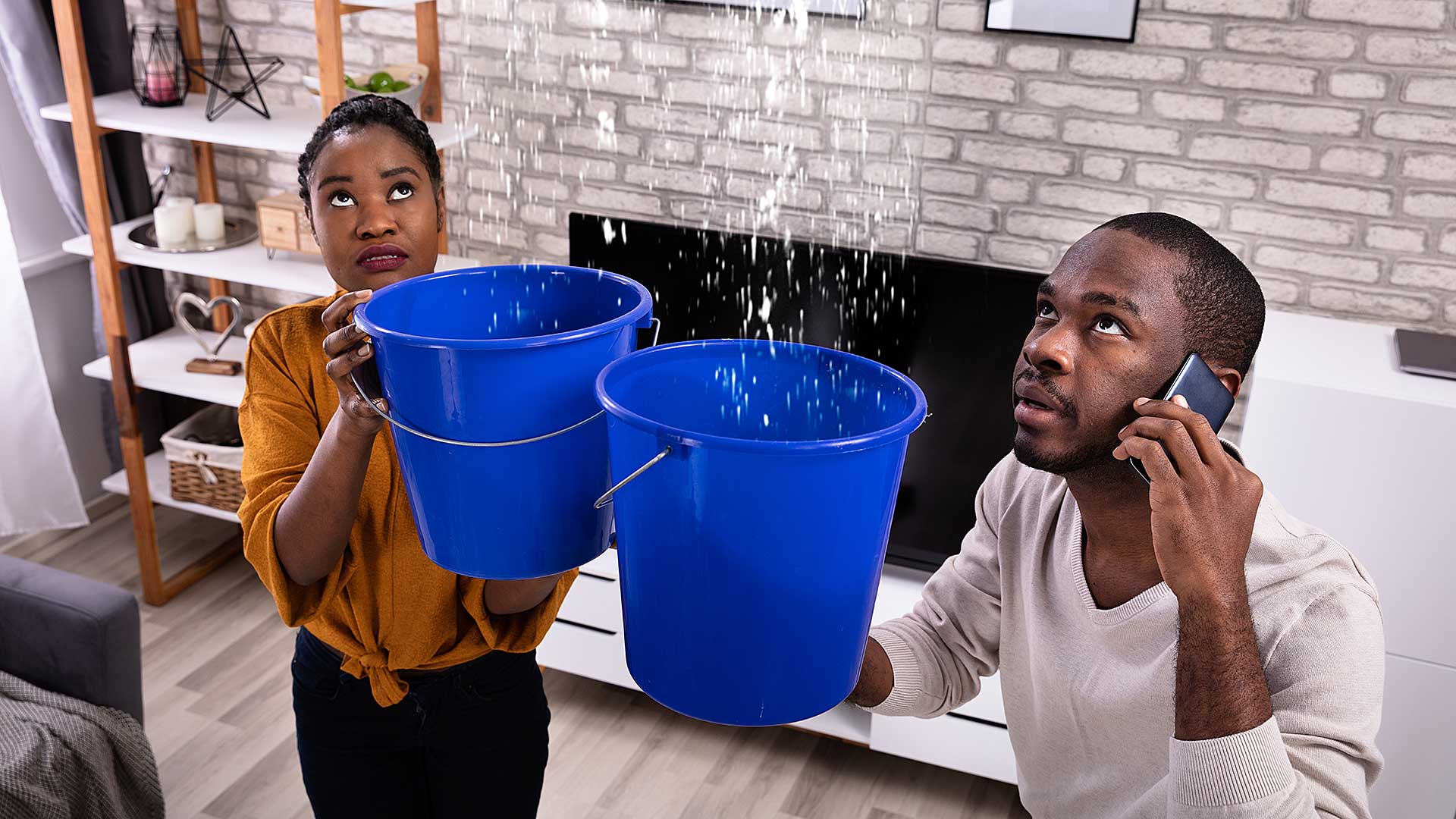 Not Taking Inspection Recommendations Seriously
The foundation of a home inspector's job is to provide a professional unbiased review of all the issues of a potential property for purchase. They are not there to worry you or even scare you out of buying a home. They just present the facts of any issues that may be of concern. Problems arise when the buyer doesn't take any of the serious recommendations into advisement. No matter how much you love the house, if there are potentially expensive repairs needed, such as a new roof or any safety issues, like mold problems, you will want to take these issues seriously. A missing plug input plate or a torn screen may not be that big of a deal and can be easily repaired. However, a crumbling foundation or faulty electrical system are things a buyer will need to address immediately or opt of purchasing the home.
Holding The Home Inspector Responsible For Problems
Most home inspectors know a little bit about a lot of different things, and they have to provide accurate information about these items to the buyer to the best of their ability. However, they do not know everything and cannot predict every faulty problem or future breakdown that occurs in a home. One of the common mistakes home buyers make is to hold the home inspector responsible for problems that happen later in the future. The only thing they can do is provide the most accurate information about what kind of condition the property is in at the time of inspection.
Choosing The Wrong Property Inspection Company
As professional and InterNACHI certified property inspectors, we have seen many home buyers use a handyman, friend or family member go through the house and provide an inspection. Buying a home is huge investment and you want to have someone inspect the property who understands the nuances of the construction process and details about materials used to build a home. Not using a state certified and experienced property inspections company, such as Solid Rock Property Inspections, could cost you thousands of dollars in repairs late on down the road.
It's Time To Choose The Right Home Inspection Company For Your New Home
Buying a new home should be an exciting and fun process. In order to keep it that way, you'll want to take into consideration each of these steps in the home inspection process. When you learn as much as possible about your investment, it can put you steps ahead when repairs are needed. To schedule your next professional home inspection, call us at (727) 386-8627 today or contact us on our website here. We look forward to serving you and protecting your largest investment, your home.